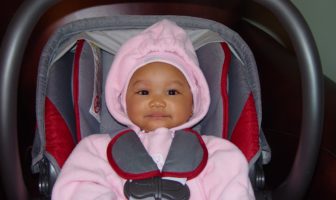 We can protect our children by placing them correctly in a car and booster seats and obeying child passenger laws when we travel. Using a properly installed car or booster seat or buckling your child in properly can reduce the risk of serious injury or death by as much as 75%.
tips for buckling them up

Always use a car seat. Massachusetts state law requires that all children under the age of eight and less than fifty seven inches tall must be properly secured in a federally approved car or safety seat according to the manufacturer's instructions.
It is further recommended that:
Children under two years of age use an infant seat or rear-facing convertible (infant-toddler) seat
Children 2-4 years old and 20-40 pounds use a forward-facing or convertible (infant-toddler) seat
Children 4-8 years old and 40-80 pounds use a booster seat
Children under age of 13 should always ride in the back seat of the car
Do your research. When looking for a car or booster seat, there is no 'best' choice. When choosing a seat, try it out and make sure it fits securely in your car. Put your child in it and adjust the straps. For tips on choosing an appropriate car seat, visit the American Academy of Pediatrics' Car Seat Guide. Also, the NHTSA provides information and ratings for most car seats including ease of use and installation instructions.
Do not base your choice on price alone – high prices may not necessarily make the seat safer or easier to use.
Know how it works. Always read and follow the manufacturer's instructions when installing a car seat. Ask a professional. Your local fire department or police station may do car installations. To find a location near you that will check your car seat, go to http://www.seatcheck.org/.
Never continue to use a car seat once it's been in an accident. If possible, avoid purchasing a used car seat because you do not know its history. Check NHTSA's list of car seat safety recalls and make sure your child's car seat is safe to use.
The leading cause of injury and death for children ages 3-14 years is from trauma in automobile accidents.

National Highway Traffic And Safety Administration (NHTSA), 2014
Be aware of airbags. Know where your car's airbags are. Do not put a car seat too close to a rear passenger side airbag.
Stick with seat belts. Your child is ready to use a seat belt when the shoulder strap fits properly across the chest and shoulder, not the neck, and the lap belt is low and across the thighs, not the stomach. Your child should be tall enough to sit in the curve of her seat with her legs bent (approximately 4 feet 10 inches). This will probably be somewhere between 8-12 years of age. Children younger than age 13 should not sit in the front seat.
Spread the word. Be sure to convey this important information to anyone who transports your children – your spouse or partner, babysitter, daycare provider, and other friends and family members.
Not even for a minute. Never leave an infant or child unattended in the car, not even for a minute. When left alone in a car, children may suffer from abduction, dehydration, injury, and other risks.
other articles and videos we love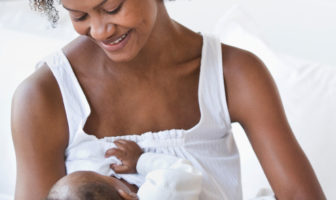 Source: BabyCenter.com
This article answers common questions about getting started with breastfeeding your newborn.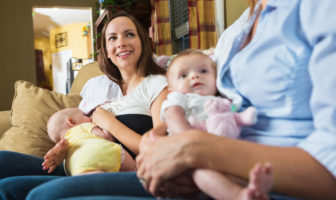 Source: La Leche League of Massachusetts, Rhode Island, and Vermont
This local chapter of the international organization provides mother-to-mother support on breastfeeding and healthy child development. Their website has a variety of educational materials, as well as information on local chapter meetings.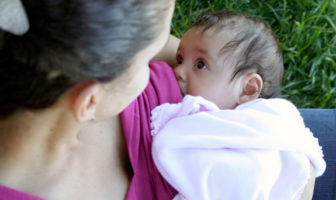 Source: TheBump.com
This article provides straightforward solutions to the most common breastfeeding problems.