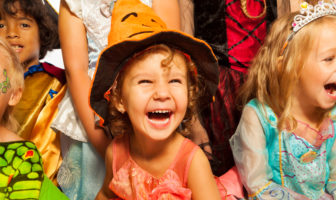 Top 6 Halloween Safety Tips
Halloween is back! After some uncertainty about how to celebrate the holiday last year, both the Center for Disease Control and Dr. Fauci himself has given the green light for trick-or-treating. As you and your family go about picking out a costume and preparing for the big night, there are some important safety tips that you should keep in mind.

How to have a safe and happy halloween

Help your child choose or make a costume that does not restrict their movements or vision. Make sure your child's costume is fitted, comfortable, and free of any long material that might result in tripping. If your child's costume involves accessories that are pointed, such as swords, broomsticks, or magic wands, make sure these are soft to prevent injuries to themselves or others.
Be aware of the COVID-19 transmission rate in your area, keep hands clean, and mask up. While trick-or-treating takes place outside, it's still a good idea to wear a mask when coming into close contact with others. You can even incorporate a mask into your child's costume with these fun ideas!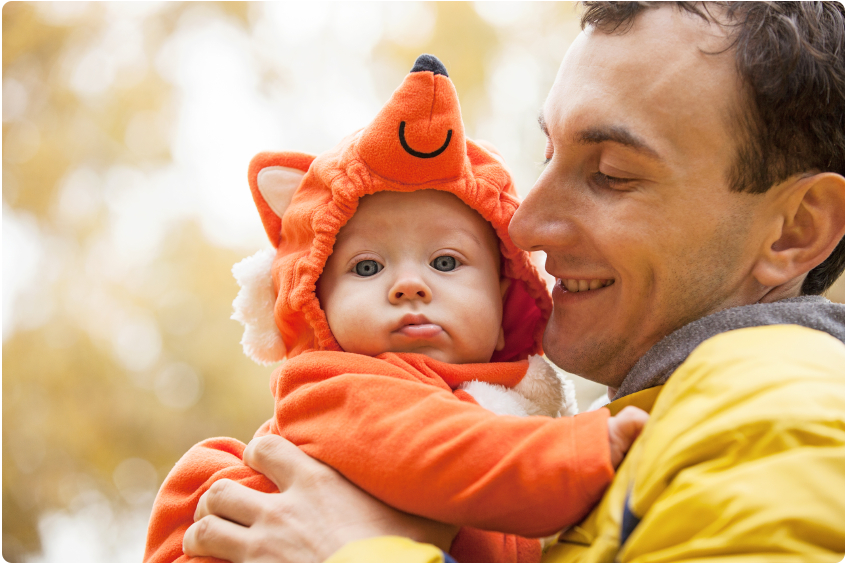 Make sure your child will be seen while trick-or-treating. Have them carry a flashlight so they can see, and are visible to other trick-or-treaters and motorists. You might also opt for brighter costumes, or add reflective tape to darker colored items. You or another trusted adult should stay close to your child, especially when walking between houses and in busy streets. Keep your group of children to no more than double the amount of adults present.
Review safety rules with your child before setting out. Go over rules for crossing the street with your child. Encourage your child to only go to homes of known neighbors and friends, and remind them not to go inside a stranger's house or talk to a stranger in a car. Also, tell your child not to eat candy until you've had a chance to sort it at home. Candy tampering is rare, but it's still a good idea to look over your kid's treats for any unwrapped or homeade items.
If you live in an area where trick-or-treating might not be a practical activity, you can find a creative activity for your child to do instead. Organize an outdoor costume party for your child and some friends with games and treats, or check with a local mall to see if trick-or-treaters are welcome. Trunk-or-treating is also a great option. If you live in or around Boston, check out these great trunk-or-treat events, or consider organizing your own with friends or schoolmates!
Be selective with sweet treats. Remind your child not to eat any of his goodies until you sort and check them at home. Throw away any treats that look spoiled, open, unfamiliar, or suspicious. Both pediatricians and dentists agree that parents can relax when it comes to candy consumption on Halloween. It's a special occasion, and forbidding your child to eat candy will only make them want it more. Instead, make the fun last longer by limiting your child's intake of treats to one or two pieces a day.
Check out our Halloween Pinterest board for new ideas for Halloween costumes, snacks, crafts, and more!
other articles and videos we love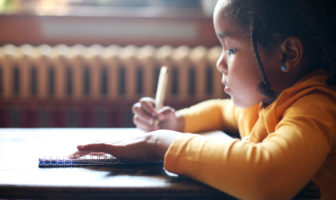 Source: Today Parents
Try out these great indoor games with your preschooler this winter!
These fun and developmentally appropriate activities will be a big hit with your preschooler.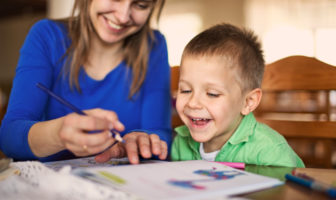 Source: KidSpot.com
This extensive collection of activities will keep you and your preschooler active and having fun!