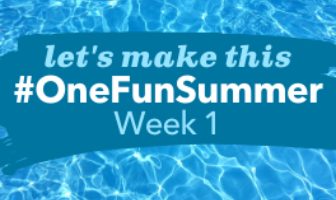 Let's Make This #OneFunSummer 2020: Week 1
Welcome to Week 1 of our #OneFunSummer Series, a weekly guide of super-fun and kid-approved activities for families. Whether you're trying to fill up your calendar or simply hoping to sneak in some summer fun where you can, there's no wrong way to celebrate these warm, sunny days with your little ones. Edited specifically for summer 2020, all activities follow social distancing recommendations by the CDC.

1). Go on a hike.
What better way to start off a sunny summer morning than with a little bit of exercise? Head to the nearest rail trail or mountain and get in a good hike! Public parks in Massachusetts remain open, but be sure to follow social distancing and hygiene guidelines.

2). Make DIY popsicles.
After a long, hot morning outdoors, cool off by making your own DIY popsicles! These recipes are easily customizable and use coconut milk, so they're a worry-free option for little ones with a lactose sensitivity.

3). Go on a scenic drive.
Despite Massachusetts's relatively small geographical size, the state boasts diverse natural landscapes and plentiful historical markers from the early days of the United States. These ten scenic drives are mini-adventures for the whole family to enjoy, and many can be easily completed in an afternoon.

4). Read a book.
Summer lounging is always better with a stack of exciting new books to read. These sample summer reading lists (for ages 3-5 and ages 6-8) have plenty of titles to keep your little one busy, and many are suitable to read independently, depending on your child's reading level.
Don't forget: Massachusetts residents can borrow e-content through the Massachusetts Library Networks digital archives. Learn more here.

5). Catch fireflies.
Grab your mason jars! After the sun goes down, you can keep the fun going by catching fireflies outside. In recent years, firefly populations have declined significantly, so this is a great opportunity to teach your children how to catch these little bugs without harming them. Visit Firefly Conservation & Research for tips on how to gently handle fireflies and make the most of these magical summer nights.
Share the fun! Don't forget to use the hashtag #OneFunSummer on the photos you post while completing the checklist for a chance to appear on our social media!

other articles and videos we love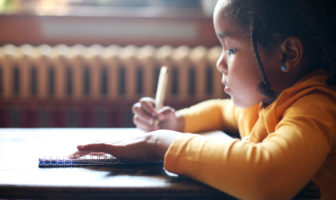 Source: Today Parents
Try out these great indoor games with your preschooler this winter!
These fun and developmentally appropriate activities will be a big hit with your preschooler.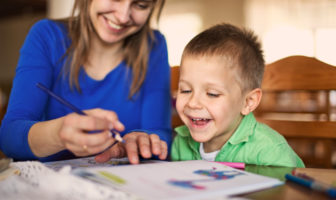 Source: KidSpot.com
This extensive collection of activities will keep you and your preschooler active and having fun!