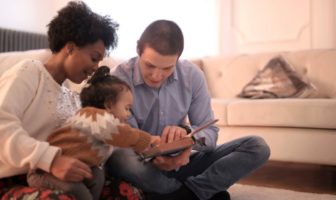 A Statement of Solidarity and Resources for Parents

"In a racist society, it is not enough to be non-racist, we must be antiracist."
For too long, racism has robbed our communities, and the children within them, of enormous potential. The Children's Trust stands against racism and is committed to working towards justice for all.
We commit to:
Listening to the voices of those who have been silenced and unheard for too long
Learning how we can do better and be part of the solution
Taking action to fight against injustice through our work
We stand in solidarity with Black Lives Matter and all those demanding justice and change. The deep-rooted systemic racism and xenophobia in our country affects so many and has taken too many lives. There is so much work to do.
We believe that real change is long overdue, but possible if we all do our part. Children, too, can be part of the solution, but not if we don't teach them. As parents, grandparents, foster parents, social workers, teachers, and other adults interacting with children, we have an opportunity. Please find a short list of resources below to learn more.
other articles and videos we love