rules for visiting new parents

don't show up unannounced
Surprise visits, in certain situations are the best thing in the world. Surprising new moms and dads, however is a big no. Be sure to call or text and find out what time works best for the new parents.
don't show up empty handed
Food, food, food and coffee. New born babies are demanding and caring for them usually leaves little time for parents to take care of themselves. The gift of food they don't have to make themselves, is not only an act of kindness it's a gift of love.
Unless invited to stay all day make sure your visit is short. Having a new baby in the home is a big transition and most parents are tired and or overwhelmed don't add entertaining guests to their to do list.
don't visit if you are feeling under the weather
Stay away if you have the slightest inkling that you may not be feeling well! New born babies' immune systems are developing and this makes them a little more susceptible to getting sick.Moms and dads are adjusting too, so it's best to keep everyone away from potential germs.
Do the dishes, mop the floor, be the friend that's willing to roll up his/her sleeves and help out. Help wherever you see the new parents need a hand. New parents might not always ask for help. Be a part of their support system.
Babies are adorable, and often get the entire spotlight at visits. But remember mom and dad need some attention too. Ask parents how they are doing. Be sure to offer a listening ear and where appropriate and needed shower the new parents with encouragement.
Mom's have different comfort levels around breastfeeding when people are around. So it is always polite to make yourself scarce when a mom says she needs to feed her baby.
do bring new siblings gifts
There is so much attention going to the new born baby and more often than not big brother or big sister feels left out and a little forgotten. Bringing them a little gift reaffirms that they are seen, appreciated, loved and are an important part of the growing family. Books are always an easy, thoughtful and fun gift so take a look at our
other articles and videos we love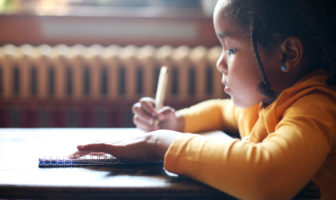 Source: Today Parents
Try out these great indoor games with your preschooler this winter!