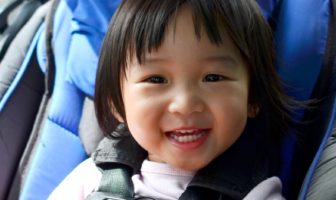 5 Ways to Make Traveling with Kids Less Stressful this Summer
Summer break is a great opportunity to plan trips for the whole family. You don't have to worry about your kids doing their homework on time or missing any school, giving you ample time to brainstorm and execute travel plans to places you've been itching to go to. Vacations are supposed to be a time to relax and unwind from your regular routine and responsibilities, but this is not always possible when you have kids in tow.
Although most parents would jump at the opportunity to get to sit down and relax for a couple of hours, toddlers don't exactly feel the same way. They would much rather squirm in their seat, and fire out questions with each breath. Any parent can tell you that surviving lengthy travel time without your younger child pushing all of your buttons is basically mission impossible.
We want to make sure you get the time you deserve to relax, without worrying that your kids will disturb the other passengers on the plane or drive you up a wall while you're crammed in a car for a road trip. Here are a few ways to keep your kids entertained, in their seats, and quiet on long trips.
1. Kid-friendly apps that don't require WiFi
Television, tablets, and phones are often called "electronic babysitters" because of their efficiency in keeping kids focused and planted in one spot. Although this may not be something all parents want their kids doing all day, trips are a great exception. This is a time when they can't go outside and play, and a distraction from that is a welcome alternative to having them asking you every two minutes "are we there yet?" It is important to choose applications that do not require WiFi, so that your child can use them on a flight that may not have WiFi or in areas with poor signal. Ten examples of applications that fit this bill can be found here.
2. Quiet Read-Alouds
If screen-time is just not your thing as a parent, or you would like to break it up with different activities, quiet read-alouds are a great option. Pick a book or two that your kid loves or is excited to read. Depending on their age and reading abilities, you can read the book to them, pointing out the words for them to follow along, or let them try to read it on their own, with some assistance when needed. Although this option is a little louder than the others, it's a great way to get your kid to practice their reading comprehension skills during the summertime. Some great books to choose from that are perfect for young children can be found here.
3. Periodic Bathroom Breaks
This option is not exactly a fun activity for kids, but it is still an important tool in ensuring a peaceful journey for the whole family. Making sure that you are taking trips to the bathroom periodically throughout the trip makes it less likely that there will be an emergency "potty break" when you're stuck on a long stretch of the highway with no exits or when the seatbelt light has turned on during your flight. This also gives your child the opportunity to get up and move a bit, which will help curb some antsiness that they may feel from sitting in one place for very long.
4. Travel-friendly toys/games
Some toys may take up too much coveted space in your carry-on or have too many pieces that could easily be lost in the cracks between the seats in your car. The best toys for travel are compact, mess-free, and can provide hours of entertainment for your child. You can find some examples here.
5. Kid-friendly podcasts
If you're busy navigating the car to your next destination or trying to make headway on your own summer reading list, podcasts are an underrated solution. When you think of podcasts you may think of them as a way to get updated on the latest politics during your commute to work or a tool for learning more about topics in your field, but there are actually several podcasts that are made just for kids. Some narrate stories that take your kids to far-away, imaginary lands, while others teach them science or math using fun, engaging songs. You can download these podcasts and easily access them from your smartphone while traveling. Whatever fits your child's taste best, here are a couple popular ones you can choose from:
Wow in the World
Storynory
Sugarcrash Kids
Ear Snacks
Brains On
Hopefully tips from this post will relieve some of your travel stress on your next adventure this summer. If you have any other tips or tricks that you use when travelling with your kids, comment them down below, we would love to read them.
other articles and videos we love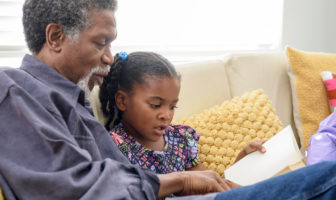 Source: BabyCenter.com
This article provides great tips and strategies for disciplining your baby as well as older children.