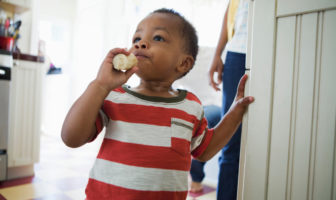 Help! My toddler is a picky eater
Encouraging healthy eating habits for your kids can be a challenge at any age. However, toddlers can be particularly tricky to get to try new things. The American Academy of Pediatrics provides a list of tips for parents of picky eaters.
Here are three highlights:
It's normal for your toddler to eat less and be more selective. As your toddler grows out of his infancy, his growth rate starts to slow down and he may feel full on less food. Your child's favorites will change seemingly day-to-day and he might go through a period where he will only eat one or two things (goldfish anyone?).
Try not to get frustrated by your toddler's typical behavior toward food. Continue to provide healthy options, but don't get upset if she doesn't eat everything. Pressuring your child to eat certain foods can actually make her dislike food she might normally like.
Resist the urge to bribe with treats and other foods. This is hard to always follow, but making some foods prizes and eating other food a chore is a recipe for a food showdown. Your patience is going to break long before your toddler's will to eat, so it's better to think of all foods as things your child can enjoy in moderation. This is the foundation of healthy eating habits.
"It's a parent's responsibility to provide the food, and the child's decision to eat it."
Plan, shop, prepare, and eat as family whenever you can. Involve your child in the food planning process by letting them pick a meal or a side. Let your toddler help prepare meals with the family. Here are a list of tips from onetoughjob.org with ten ways your toddler can help with dinner.
Try, try again. It can take over 10 tries before a person likes a new food, so be patient and keep trying!
We hope these tips help you as you teach your toddler healthy eating habits. Do you have your own tips and tricks that help with picky eaters? Comment them down below to share with other parents.
other articles and videos we love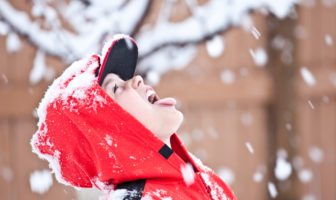 Source: handsonaswegrow.com
These 40, mostly indoor, activities will keep you and your toddler entertained all winter long