5 Ways Your Kids Can Help With Dinner: Ages 1-2
This age is all about exposure and encouraging kids to get excited to be in the kitchen helping. Showing, talking, and involving them in what you're doing in the kitchen helps kids understand and learn what different foods are, as well as encourage their interest to participate in the cooking process. By motivating your kids to be involved at an early age, it also encourages them to be interested and invested in the food they eat as they get older too.
According to the Washington Post, these activities are a great way to get your little one involved:
Give them a great & safe view to watch what you're doing: Even just putting your baby in a high chair or grabbing them a step stool to watch makes a world of a difference. It encourages your child to be curious about what goes on in the kitchen and want to be involved as they get older.
Let them "wash" the dishes in cold water: Kids love to feel involved in any activity, and having them rinse plastic tupperware or utensils in the sink encourages them to want to help as they get older actually wash them.
Give them unbreakable kitchen utensils (i.e. wooden spoons, measuring cups, etc.): Exposing your child to different utensils can help expand their vocabulary as well as keep them occupied while you're cooking depending on their age.
Talk to them about what you're doing and why: Kids are known for being curious about everything, and naturally they'll want to know exactly what you're doing and how you're doing it.
Encourage them to smell and taste the food you're making: Encouraging your kiddo to participate in the fun and exciting parts of cooking also helps them spark an interest in trying new foods as they get older. Just be aware of any allergy concerns as you expose them to new foods, as well as making sure whatever they are eating is not too hot when they try it.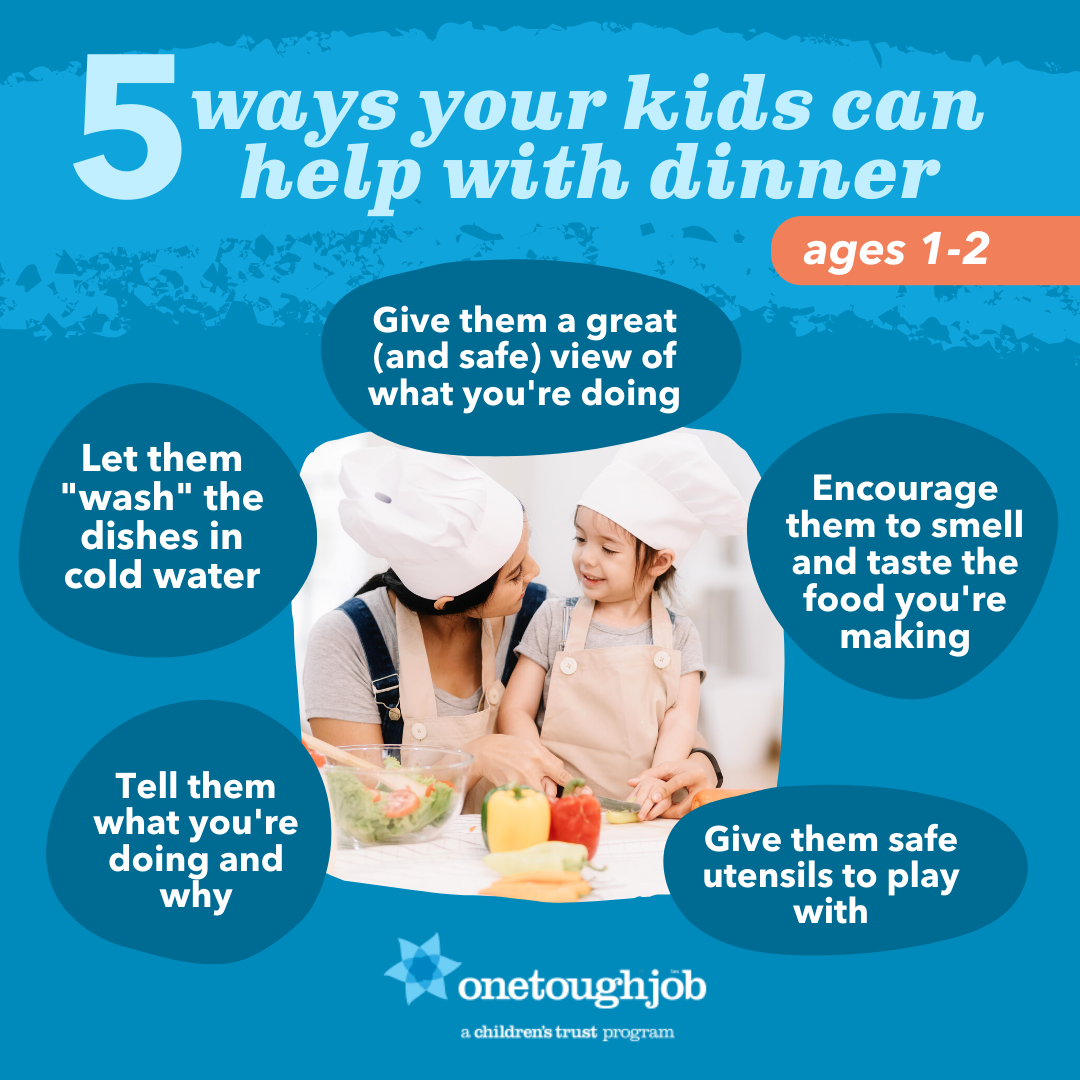 other articles and videos we love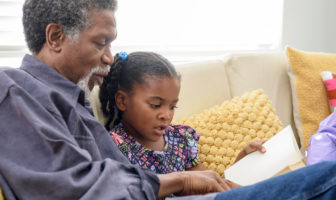 Source: BabyCenter.com
This article provides great tips and strategies for disciplining your baby as well as older children.