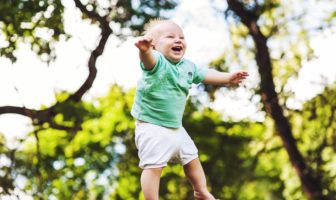 10 Fun-in-the-Sun Activities for Kids
Even in this time of uncertainty, we can always count on spring to give way to a beautiful Massachusetts summer. Sunny days and long, relaxing evenings have us all looking for any excuse to get outside. These fun, easy, and socially-distant activities are sure to have your little ones stretching their legs—and their imaginations!

A pet rock can be a fun companion for your child and can even help them learn the responsibility of owning a pet. All you need is a rock from the yard and a little paint!

Bring lunch outside! Set up a blanket, some paper plates, and some fun summer treats. It's a great way to enjoy the beautiful weather close to home.

A treasure hunt is a fun way to get your child outside and exploring their environment. Write clues on slips of paper, hide them around your yard, and help your children find some hidden treasure!

An obstacle course is a great way to promote balance and coordination. Use objects like buckets, hula-hoops, and other household items to build an engaging obstacle course in your yard or garage.

5. Play "I Spy"
Spend some time outside and practice colors, numbers, sounds, and textures with a fun game of "I Spy." Let your child take the lead and see what interesting things she will spot in your own backyard.


Take turns spotting different shapes in the clouds.


No need to go to the store, these bubbles can be made at home! Just combine 2 cups of warm water, 1/3 cup of dish soap, and 1/4 cup of corn syrup.


Not all art is done on paper! Bring some chalk out to the driveway or sidewalk and get creative. Draw a self-portrait, play some hopscotch or foursquare, or even tic-tac-toe!


Line up and follow the leader! Funny dancing, jumping, and stretching are great ways to get you and your child moving.


10. Spend an Evening Stargazing
Lay out under the stars and point out some simple constellations to your little astronauts.

other articles and videos we love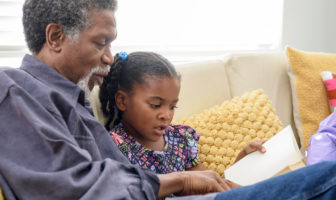 Source: BabyCenter.com
This article provides great tips and strategies for disciplining your baby as well as older children.