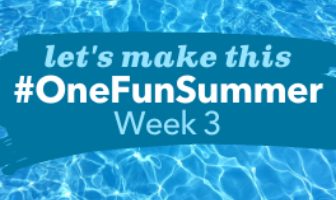 Let's Make This #OneFunSummer 2020: Week 3
July 4th is behind us, and so are the cooler days of spring's slow transition into summer. As we head into Week 3 of our #OneFunSummer guide, we're all about finding ways to stay cool while still enjoying these glorious New England summers.

1.) Make lemonade.
Kick back and relax with a refreshing homemade lemonade in hand! It's super easy to make and a tried-and-true way to beat the summer heat.

2.) Go on a safari.
Many zoos have opened across Massachusetts with enhanced safety protocols, such as ticketing for specific time slots and access only to outdoor exhibits. You can also go on a drive-thru safari and enjoy spotting animals in wide-open habitats from the air-conditioned comfort of your car.

3.) Draw with chalk.
Pick up some chalk at a local dollar store and play with it outside on the pavement. Make hopscotch, draw pictures, or play games with it! Looking for even more ideas? Here's inspiration for endless artistic creations and interactive learning projects. Your neighbors will be impressed.


4.) Make and fly a kite.
Make a kite and then head to an open area to fly it to make some memories the kids will never forget! Here are some tips on how to choose a kite and flying style based on the wind strength.

5.) Collect and paint rocks.
Whether you're at the beach or in your own backyard, gather up a rock collection, break out the paintbrushes and get creative! If you can't find your own rocks, Amazon's got you covered.

Share the fun! Don't forget to use the hashtag #OneFunSummer on the photos you post while completing the checklist for a chance to appear on our social media!
other articles and videos we love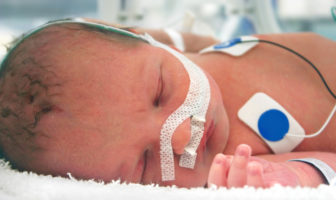 Source: babble.com
This article provides tips on how you can bond with your newborn.