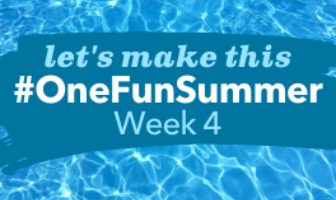 Let's Make This #OneFunSummer 2020: Week 4
Time outdoors is essential for both kids and adults; in fact, stepping outside for just 20 minutes can help you feel happier and more energized. There are many different ways to plan a family day outdoors, whether you're doing an activity or simply enjoying quiet time together. As Massachusetts reopens, families now have more opportunities to get outside – so pack your bags, and enjoy some wide open spaces. Don't forget the bug spray, water bottles, and sunscreen!

1). Pick your own blueberries.
Blueberry season in Massachusetts reaches its peak in mid-July, and picking your own berries is a great way to enjoy a sunny day outdoors with the whole family. Before you know it, you may end up with two or three gallons of berries—luckily, it's super easy to freeze or can them for later use.
Here's a map of pick-your-own blueberry farms in Massachusetts. Make sure you're staying hydrated and reapplying sunscreen!

2). Plant a garden
Gardening is great way to reconnect with nature. It can also teach children patience, creativity, and hard work. Whether you have acres of land or simply a sunny apartment windowsill, it's possible to carve out a little garden of your own.
Visit this resource for easy gardening projects that kids will love enough to put away their screens for a while.

3). Go camping
Enjoy the outdoors by heading to a campsite – or simply your backyard – for a camping trip! It's important to note that Massachusetts campgrounds will begin accepting reservations on a limited basis on July 22, so be sure to make plans ahead of time.
Check out these tips to keep your camping trip safe during the pandemic.

4). Go fishing
Grab your gear and go fishing! Freshwater fishing is still permitted in Massachusetts for licensed individuals aged 15 and older, and younger kids don't need a separate license. Fishers should follow social distancing recommendations and fish close to home, if possible.
Here's a list of the best spots in Massachusetts to take your little ones fishing.

5). Roast marshmallows
End the day under the stars telling campfire stories and roasting marshmallows to make s'mores! If you can't access a fire, here are some ways to get that perfect toasted outside and gooey center – no flames necessary.


Share the fun! Don't forget to use the hashtag #OneFunSummer on the photos you post while completing the checklist for a chance to appear on our social media!

other articles and videos we love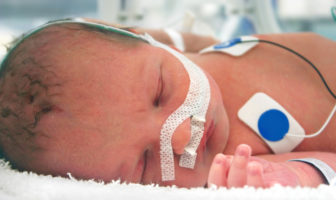 Source: babble.com
This article provides tips on how you can bond with your newborn.