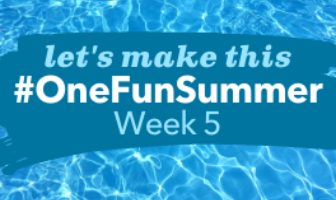 Let's Make This #OneFunSummer 2020: Week 5
By late July, we're entering the dog days of summer, but don't let the heat and the upcoming school year steal your kids' seasonal spirit. There's still plenty more fun to be had with these classic summer activities.

1). Make some festive summer crafts.
Jumping into a crafting or art project is a great way to get into the summer spirit with your kids. From watering basket floral arrangements to monograms made out of empty thread spools, this list has everything you need to get the creative juices flowing.

2.) Hang string lights.
There's something magical about string lights that calls to mind summer carnivals and patio dining on a warm night. Whether you're decorating your apartment or an entire backyard, it's easy to transform your space into something your whole family will love.

3.) Make a bird feeder.
Bird feeders are a great way to enjoy wildlife, and they're easy and inexpensive to make at home. Make one to hang on your balcony or in your backyard, or several to give as gifts!

4.) Have a family water balloon fight.
Grab your bathing suits and get outside with the whole family for a family water balloon fight! It's a great way to cool off from the heat, blow off some steam, and make fun family memories.

5.) Go to a drive-in movie.
Drive-in theaters are, in many ways, an elevated film-viewing experience: you can watch from the comfort of your vehicle, easily bring your own snacks, and don't have anyone kicking the seat behind you! Although they've been considered more of a retro novelty in recent years, drive-in theaters have risen in popularity in 2020 as social distancing becomes the norm. Pack some extra blankets and pillows to make a super comfy area in the back of the car for perfect viewing!
Check out this list of drive-in theaters and showtimes around Massachusetts to plan your next family movie night.
Share the fun! Don't forget to use the hashtag #OneFunSummer on the photos you post while completing the checklist for a chance to appear on our social media!


other articles and videos we love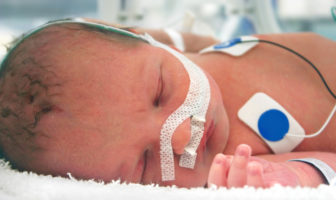 Source: babble.com
This article provides tips on how you can bond with your newborn.