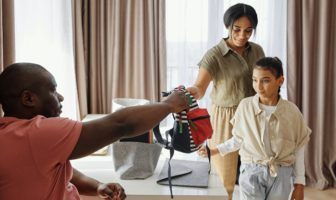 Going Back to School: How to Prepare for a COVID-19 School Year
Going back to school is always at least somewhat stressful. As schedules and routines change and we go back to juggling more balls all at once, no matter how excited we are for our kids to start yet another year in school, we also can't help but feel the pressure.

Add to that the fact that the 2020/21 school year will be marred by the presence of COVID-19, and it's clear to see why parents all across the world are finding it increasingly difficult to prepare for going back to school.
Let's look at some basic tips and principles you can adhere to, that will hopefully help this year go at least a little more smoothly:
Talk to your school.
The first thing you can (and should) do is talk to your school's representatives and your children's teacher(s). While the internet is full of insightful information, each school district will adhere to different rules and regulations, so getting your information from the right source is vital.
Talk to fellow parents.
Once you know what to actually expect (for example, when the kids needs to wear masks, how will meals and breaks be handled, what will picking them up and dropping them off look like, and so on), you can have a conversation with the parents of your kids' classmates.
You are all in this situation together, and exchanging news, ideas, and suggestions can be a great way to get organized, and to ensure everyone has access to all the resources they may need (like carpools, supplies, and assistance).
Consider the risks.
Understandably, you feel a certain amount of fear centered around sending your child back to school in this climate, especially if they are at a higher risk of complications from a coronavirus infection.
Depending on where you live, you may have access to distance learning or may be able to send your child to school only part-time.
Arm yourself with all the information you possibly can, and make a carefully considered decision. You don't have to do what everyone else is doing.
Purchase everything you may need.
School supplies are often the more fun aspect of going back to school, but it may be different this year. Doing all of your shopping can be a challenge, so if you don't want to or aren't able to go to actual shops, do your shopping online and consider delivery dates carefully.
Also, make sure you have everything you've never previously needed: face masks if your school requires them or if you decide your child should wear one, hand sanitizers, plenty of outfit changes so you can keep up with the washing, and so on. Also, consider how you will be stocking up on snacks and meals for school, and set a routine down in advance.
Talk to your children about the new normal.
It is incredibly important to make sure your kids understand why all of these new rules are in place, and what they can do to say safe and protect others. Talk to them again about the importance of wearing a mask, make sure they know when they need to wash their hands and how, talk about not touching their face while outside, and so on.
Older children might also have safety concerns, so make sure you address them and ensure they can talk to you about them at any time.
Accept that schools might close again.
Since we don't actually know how long this school year will last, or what kinds of unexpected occurrences might have us homeschooling again, or at least doing some extra schoolwork from home, preparing for this eventuality in advance is advised.
You can start by again talking to your teacher and checking what advice they have for you. As the school year does start, they will notice what subjects your child may need to focus on more, and provide tips and materials you can work with them on.
Suppose distance learning becomes a full-time thing again. In that case, you can also ask your teacher for access to resources they normally use, or even suggest interesting materials they can get access to (like workbooks or worksheets). That way, you will know you are still working on something your teacher has approved, but that you can do it independently.
Focus on their health.
While we can do a lot to prevent our children from coming into contact with the virus, we can also do our best to ensure that if that does happen, they fight it as best as they can, by improving their immunity.
Start by reassessing what you as a family eat on a day to day basis, and work on upping your intake of fruits and veggies. Look for new recipes you can try together, and ask your kids for their input on what they would like to eat.
Make sure that you pack them extra healthy lunches if they bring their own food to school and try to limit the amount of sugar they eat.
Make sure they are getting plenty of sleep and limit their exposure to screens before bedtime, and read a story or talk about their day instead.
Accept the stress, but keep it at a minimum.
Sometimes one of the worst things you can do to your stress level is to tell yourself not to be as stressed. Instead of trying not to get stressed in the first place, focus on accepting that there will be stress, but know what you can do to keep it at a minimum.
There will be good days, and there will likely be days that are far from good – accept them for what they are, and do your best to get through one at a time, instead of dreading a whole host of challenging days up ahead.
To sum it up.
Hopefully, some of these tips will help you start off the school year with less stress. Check out some of the other helpful resources we have compiled, and let us know how your September goes!
---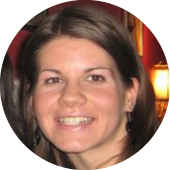 Meet our Guest Blogger: Julia is a mom of two girls (7 and 9) and two labs (3 and 3), an entrepreneur, and a full-time at-home librarian. She has read every parenting book twice (and still thinks Faber and Mazlish are the best possible resource for any mom or dad), and is now trying to offer some of her own advice to fellow parents, especially on how to cope with the unprecedented coronavirus situation.

other articles and videos we love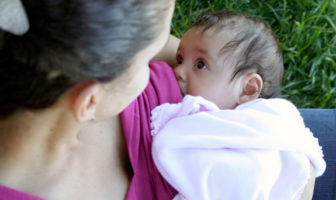 Source: TheBump.com
This article provides straightforward solutions to the most common breastfeeding problems.