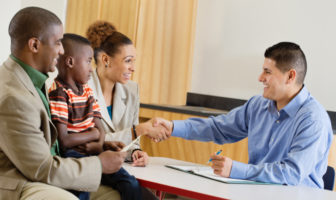 Back to School: Parent Checklist
Your child is going back to school soon, but this time it's not after summer vacation. It's after many, many months of virtual classes! This is going to be an adjustment for everyone, especially your children. However, we can't forget to take care of ourselves too. A strong foundation as parents lets us be most present and supportive for our children.
Lean on resources
We compiled this list of back to school resources for 2020, and many of the same elements can be applied to this 2021 school year: stress, safety, and hygiene in a pandemic and routine setting are essential even as we have entered this new year. We've also pulled together resources for home-schooling and finding babysitters because it's important to be prepared for possible changes. If last year taught us anything, it's that change is constant and stress is lower when you feel prepared for anything.
Talk to other parents.
If you know your child's friends' parents, that's a great start. This might also mean waving hello or having a (masked) conversation at the bus stop with a parent you haven't met before.
. Others are navigating the same parenting hurdles as you:
Reassuring their children
Balancing work and home life
Leading their households in an evolving public health concern
In case you need to talk to your child's school administrators, other parents can be your allies. If you are having concerns about how the school is handling anything from COVID logistics to grading, talk to your fellow parents – there's a stronger case to be made for your children's needs if more than one person is on board.
Trust your own boundaries.
With many schools moving rapidly towards "re-opening," you may encounter conflicts between school policies and your comfort level with virus exposure. If you have concerns, trust your gut and voice them. You are in charge of your family, and it's both understandable and reasonable to want to protect your children. Remember that "No" is a complete sentence! You can always lean on the simple phrase "I am not comfortable with that risk level for my family" when you find yourself in tough-to-navigate situations. You are allowed to firmly advocate for your family, even if the person/institution you are speaking to does not understand or agree with your reasoning.
What people and resources do you learn to feel supported with back to school and changing COVID conditions? Let us know in the comments!
other articles and videos we love