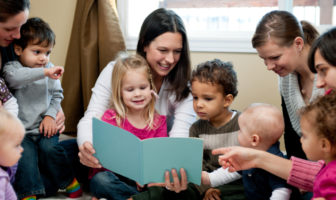 International Women's Day: Taking Care of the Caretaker
On International Women's Day every year on March 8th, we celebrate the achievements made by women around the world, both small and large. From CEOs to pilots and homemakers, women all over the world are constantly working hard, whether at the workplace or at home.
Women may often feel the effects of stress, fatigue, and overwork at a higher rate than men. Society often views women as the main caretakers of their partners and children. A study conducted by Oxfam and the Institute for Women's Policy Research found on average, women complete two more additional hours of housework and taking care of children than the men in their families. Therefore, women, especially mothers, have more on their plates.
Practicing self-care is important to combat the negative consequences of stress and ensure you are feeling your best. Your level of contentment and happiness directly affects your children. Taking care of yourself first is essential to provide your children with the love, attention, and affection they need for their healthy development.
Important self-care tips for everyone, especially mothers, include:
G

et at least 8 hours of sleep

C

arv

e

out even a few minutes of the day to

do an activity of your choice

R

ely on

your support

system when life becomes hectic and stressful.
Self-care may feel like just another task onyour to-do list, but even one addition to your day can make a world of difference. Prioritizing yourself every is essential so that you can bring your best, most rested, and happy version of yourself to your children and family.
other articles and videos we love
Wonderful list of ways parents can reduce their stress and practice healthy self care.