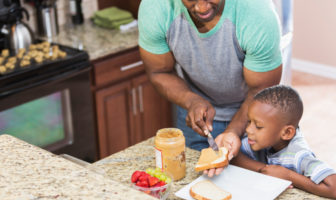 1​0 ways toddlers can help with dinner
Here is a downloadable image to stick up on the fridge. Text version below.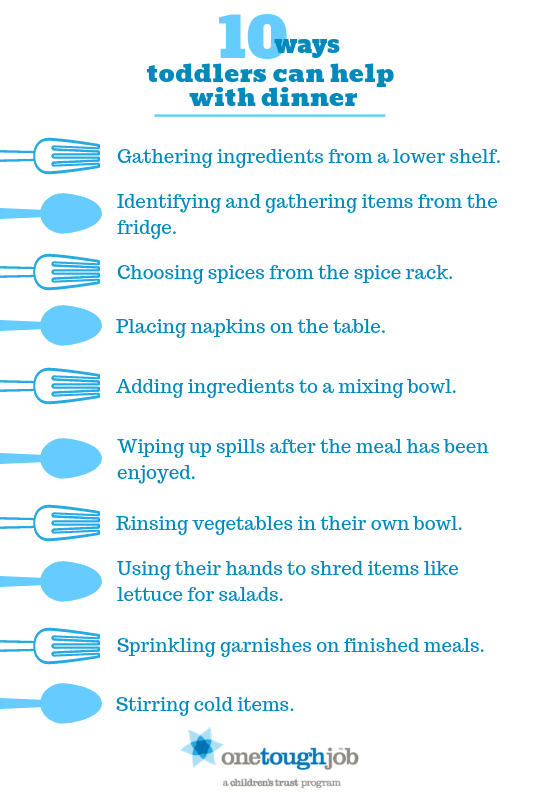 Use your toddler's growing interest in food to help with preparing dinner. He can do more than you think! Here are ten ways he can help with meals:

Identifying and gathering items from the fridge
Gathering ingredients from a lower shelf
Choosing spices from the spice rack or windowsill garden.
Placing napkins on the table
Adding ingredients to a mixing bowl
Stirring cold items
Rinsing vegetables in their own bowl
Using their hands to shred items like lettuce for salads
Sprinkle garnishes like cheese on finished meals
Wiping up spills after the meal has been enjoyed
other articles and videos we love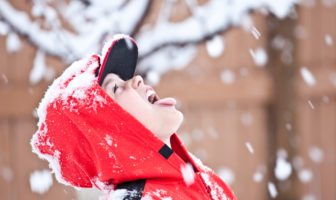 Source: handsonaswegrow.com
These 40, mostly indoor, activities will keep you and your toddler entertained all winter long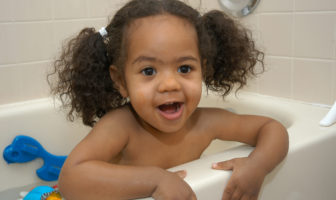 Source: babble.com
Make bath time even more fun with these great ideas for your toddler.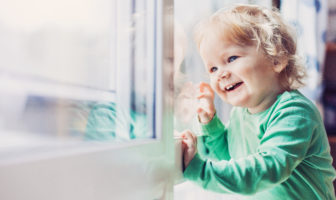 Source: BabyCenter.com
These fun activities will keep your toddler busy inside this winter.