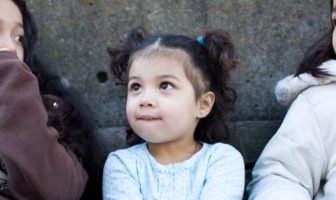 International Missing Children's Day: Protecting Your Child
International Missing Children's Day is May 25th. On International Missing Children's Day, we are solemnly reminded that over 1 million children are reported missing around the world every year, and nearly half of the missing children are from the United States. A missing child is anyone under the age of 18 whose whereabouts are unknown because he or she may have run away from home, been kidnapped, been abandoned or were separated from their parents or caregivers. A missing child is a nightmare, and our hope is that all parents never live this reality. However, there are steps you can take as a family to prevent your child from going missing. Measures you can take as a family to help keep your child safe from kidnapping and abduction include:
Ensur

ing

your child has memorized

your home address,

your full name, and your phone number. Older children should memorize their own full name and phone number.

Remind

ing

your child to

actively

ignore advances from

anyone trying to approach them

in

a car

by yelling "no!" and subsequently reach

ing

a safe

space and

contact

ing

a trusted adult.

Instructing your child to never open the door while home alone for a strange

r.

Explain

ing

to your child that they should never release their personal information on the internet.

H

av

ing

your child walk in groups rather than alone when possible.

Reminding them if they get lost, the best thing to do is to stay put and find

a trusted adult.

Practice, "what if" scenarios with your child role-play what to do if someone approaches them, or ask for their personal information, or if a stranger befriends them on the Internet.
Remember child abduction can be prevented. It is important to openly communicate on ways to stay safe when you are not together. The International Centre for Missing and Exploited Children has more child safety tips here.
other articles and videos we love