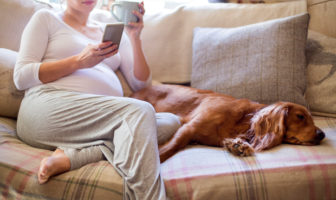 Keeping Kids Safe: Understanding the Department of Children and Families
The Department of Children and Families (DCF) is the state agency responsible for protecting children and ensuring that they are safe and well cared for. DCF is committed to supporting children and strengthening families. DCF recognizes that parenting is probably the single most difficult job anyone ever takes on. Some parents do not have the support they need to parent effectively, and every parent sometimes needs the help of other caring adults. Some parents may be alone and without anyone to turn to when they are exhausted or don't know what to do. Sometimes parents work hard to feed and house their children and experience stresses that make taking care of their children a challenge.

How does DCF become involved? In Massachusetts, when anyone suspects that a child is abused and/or neglected, they can report the situation to DCF. Some people, like doctors, teachers, and child care workers, are required by law to report their concerns to the Department. The identity of the person making the report cannot be revealed. If DCF receives a report that you believe your child has been abused and/or neglected, they are required by law to respond. When a report is received, a DCF social worker will contact you and may come to your home to learn more about the situation and to decide if any help is needed.
What happens when DCF visits my home? DCF does an "Investigation" when the report is about serious abuse or neglect. DCF does an Initial Assessment when there has been a less serious allegation. An Investigation or an Initial Assessment is done to determine whether your child is safe and what services might be needed to help support you and your family to provide for his/her needs. The social worker will want to see and speak with everyone in the family, including children. You can invite a supportive friend or relative to be with you. During the visit, you will learn what was reported and you can share your feelings and thoughts about the report. The social worker may ask for names of your child's teacher, pediatrician, school counselor, or other persons who know you and your children. You can also give the worker names of people you would like him or her to talk with. These visits and interviews must be completed within 5 – 15 work days.
What happens at the end of an Investigation or Initial Assessment? DCF will write a report that summarizes what the social worker learned from you or the other people he or she talked with. DCF will also send you a letter stating one of two things: 1. The Investigation is "Unsupported" or the Initial Assessment showed "Minimal or No Concern." A case will not be opened and DCF visits will stop. You do not have to do anything else. However, if you do want services for your family, you can ask DCF to open a "voluntary case". OR 2. The Investigation is "Supported", or the Initial Assessment shows "Substantiated Concern." DCF may open a case to be sure that your child's needs are met and that your family gets the services you need to keep your children safe.
What if DCF opens a case for my family? When a DCF case is opened for your family, a social worker will talk with you to learn more about your strengths and needs and what support might be helpful to you and your children. This may be the same social worker you have met with before or it may be a new social worker. Together, you and the social worker will decide on a "Service Plan" for your family. This plan will list the services DCF will provide to you and your children. It will also describe the things you, your children and DCF need to do to help your family. The purpose of this plan is to strengthen your family and keep your children safe and secure. You should be involved in developing the Service Plan and should make sure you know what is included before you sign it.
How can a Service Plan with DCF help my family? The DCF social worker will help you plan the things you need to make your family stronger. Sometimes the support of friends and relatives and other community resources, like food pantries and child care, may be all that's needed to help you through this difficult time. Depending on what your family needs, DCF can connect you to people in your community who offer supportive services. Some examples are parent aides, family advocates, family nurturing programs, English classes, counseling, programs for pregnant teens, and many other services. Families who are new to this country can be linked to people who share their cultural background and language. If you have a child younger than three years old, your plan will include a referral to an "early intervention program". These programs help children and their families determine any special needs the child may have and provide services to see that the needs are met.
What are my rights as a parent involved with DCF?
You have the right to:
Speak with an attorney or have one with you at any time. If DCF takes the case to court and you aren't able to pay for an attorney, the judge will appoint one for you.
Invite a supportive friend or relative to be with you when DCF visits.
Ask and have answered any question you might have about what is happening from the time of the report through the end of DCF involvement. If you are a parent living outside the home your rights may be different. Call the DCF Area Office to find out.
Be notified in writing of the Department's decision at the end of the Investigation or Initial Assessment.
What if I disagree with DCF decisions?
First, tell your social worker and that person's supervisor that you disagree with the decision. Next, write a letter stating your disagreement and the facts as you see them. Send the letter to the worker and supervisor, and ask that it be added to your file.
If you believe that DCF didn't follow its rules in deciding that a report of abuse and/or neglect was "Supported" after an Investigation, you can request a "Fair Hearing". This request must be submitted within 30 days after you receive the notice of the DCF decision. For detailed information or help in completing a fair hearing request, please call (617) 748-2030.
If there are other decisions or actions you disagree with, including the decisions after an Initial Assessment or Service Plan, you can initiate a "Grievance Process" by sending a written complaint within 30 days to the area office. You will need to describe the decision or conduct and the reason you are complaining, the date it happened, and add other information that supports your complaint.
For detailed information or help in completing a grievance, please call (617) 748-2030.
To learn more about keeping kids safe, check out out ask the expert article featuring Marybeth Dwyer, who has over 20 years of experience in the family support field.
*Adapted from the Department of Children and Families' "A Family Guide to Protective Services for Children"

other articles and videos we love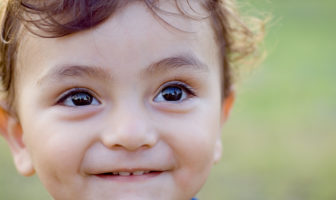 Source: one tough job
The sexual abuse of children is a difficult, but important, topic to discuss.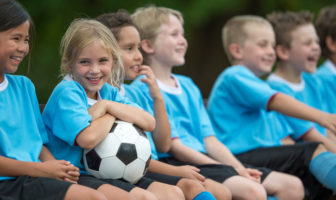 Source: one tough job
It's normal to feel reluctant to be away from your child and nervous with a new babysitter. However, if your feelings of unease do not go away or if you start to feel uncomfortable with anyone who is caring for your child, it may be time to find a new babysitter.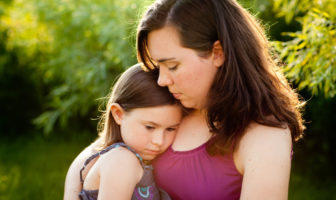 Source: one tough job
Tips on how to respond when your child tells you that he has been abused.