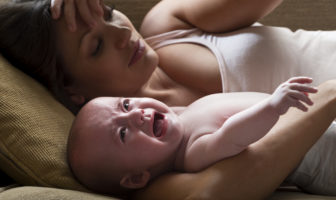 RSV: What It Is and What You Can Do
Respiratory Syncytial Virus Infection, commonly known as RSV, is a virus that causes similar symptoms as the average cold, including a runny nose, cough, and fever. According to the Centers for Disease Control (CDC) the virus can evolve into pneumonia or bronchitis if left untreated. RSV is especially dangerous for at-risk groups such as older adults and young infants under the age of 1. Currently, many states across the nation are facing a surge of RSV cases while healthcare workers and hospitals are struggling to treat so many patients at one time.
The following tips will help prevent RSV:
Stop

germs

from entering

your home by having

everyone

wash their hands f

requently

throughout the day and immediately after coming home.

Regularly d

isinfect surfaces in your home that

are

in

high use,

including doorknobs

and

devices.

Teach your child about avoiding close contact with others outside of their home

,

i

ncluding hugging, touching, or kissing

Keep your child at home from school and other activities if they are experiencing symptoms of illness.

Vaccinate your children on time.

The Massachusetts Department of Public Health

recommends

vaccinating your child

over the age of 6 months against both the flu and Covid19.

You can get a flu and Covid19 shot at the same time.



If your child contracts RSV:
Ensure proper hydration and prevent dehydration by having them

drink lot

s

of fluids

.

Manage fevers accordingly with over-the-counter fever reducers

.

Call

your pediatrician and let them know that your child is sick

. They may have additional tips and suggestions for managing RSV.
When to seek immediate medical attention for RSV:
If your child has trouble breathing, staggered breath, wheezing, or if your infant is dehydrated, these are signs that the virus is worsening and may not be manageable on your own at home. In the event of these symptoms, seek medical care immediately.
This season, RSV cases are skyrocketing across the United States. Stay informed on how to prevent RSV and when to seek medical attention. For more information on RSV, click here.
other articles and videos we love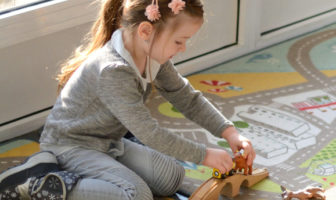 Source: one tough job
April is autism spectrum disorder (ASD) Month. Learn more about the early signs of autism.
These days, sugar is everywhere and almost in everything. Consider these following tips when managing your child's sugar consumption.