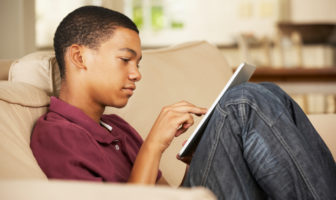 School Safety Series: Social Media and Your Child
Online social networking: Any website, platform, application, software, gateway, game console, or video game that allows a person to create a profile, follow others, chat, and/or post content such as pictures, video, links, and comments.
Online social networking sites such as Facebook, Twitter, and Instagram are popular with kids because they can connect and keep in touch with friends by posting status updates, browsing profiles, and viewing and posting photos. There are benefits to online social networking: your child can connect with their classmates, learn more about their community, and even join great causes around the world. However, there are also potential challenges that every parent must prepare for.
What you need to know right now about online social networking
If your child has access to the Internet, he may already have a profile. If you have an Internet-enabled device in your home, such as a traditional computer, mobile phone, tablet, or any device that can be connected to the Internet, or if your child has access to an Internet-enabled device at school, through a friend, or even the public library, he may already be connecting to an online social network. Start the conversation with your child by asking him if he has a social networking profile.
Your child may be too young for online social networking sites. Many social networking sites require users to be a minimum of thirteen years old to create an account. However, this policy can easily be circumvented. It is estimated that at least 5.6 million children under 13 have a Facebook account (Consumer Reports, 2012).
There are benefits to social networking. Social networking is a fun way for your child to connect with friends, and it can be an outlet for your child to express her creativity, learn more about community events, and connect with other people around the world.
There are social networking sites that are specifically designed for younger children. Your child may offer a compelling case as to why he should be allowed on an online social networking site whose minimum age requirement is older than he is. There are other options to giving in or to saying no to all social networking. Check out Commonsense Media's list of sites with strong safety features that help younger kids connect while limiting the risk of inappropriate content or contact.
Your child's gaming console is a social networking gateway. Over half of all US homes contain a gaming console (Nielsen, 2012). You may not think of gaming as social networking; however, many of these systems are Internet-enabled and have live-chat and play features. The ability to create a profile and to chat with people through gaming systems creates the same potential benefits and challenges as typical online social networking sites.
Your child may be exposed to unwanted or malicious material. Most social networking sites have passive monitoring such as a feature to report inappropriate or offensive material. However, your child can still be exposed to all types of adult material. Even if your child is old enough to participate, consider whether she is emotionally mature enough to know how to handle the type of content and/or people who may be harmful to her.
Social networking will affect your child, and you must prepare him in advance for what he will encounter. Participating in online social networking may have an impact on your family's privacy, your child's self image, your parenting relationship, your child's friendships, and his interactions and performance at school.
other articles and videos we love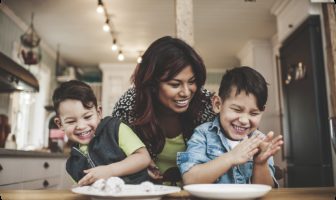 Source: Modern Mom
This article looks at when to have the internet safety talk with your kids.