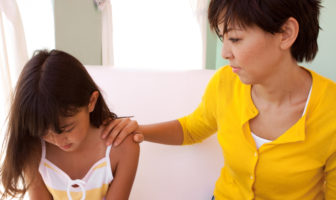 It used to be that the inevitable "talk" that would agitate and unnerve parents and children alike was about birds and bees and lots of beating around the bush to talk about sex.
Our times have changed, for better and for worse. These days, parents are finding that one of the most difficult things to talk to our children about are the state of our world and a seemingly endless string of tragedies that are undermining our ability to make sense of it all, not to mention our ability to provide comfort to our children.
Once again, we find it necessary to share some helpful material in navigating these difficult conversations. First and foremost, we find Mister Rogers' words continue to ring true each and every time one of these senseless tragedies take place.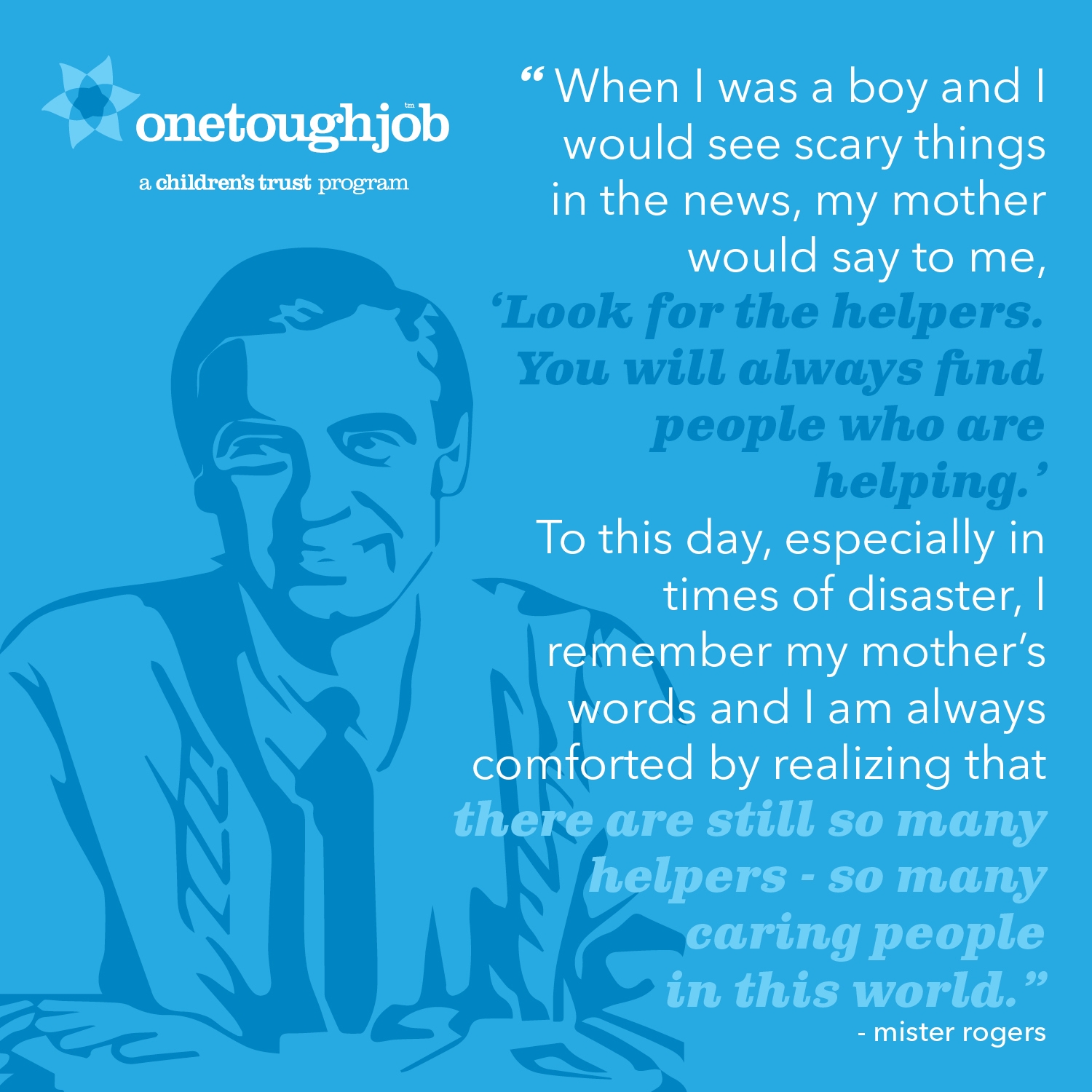 If we focus our attention on the countless people who run in the direction of danger in order to help, the first responders who do magic to save lives, the people who shield their loved ones with their own body, we find a positive lens of heroism, selflessness, courage, and compassion. We find a clearer view of the reality – that there are so many caring people in this world, so many more than the troubled and thoughtless few who can wreak so much havoc.
With that in mind, it is important to recognize our own power as moms and dads to effect change. That starts with the story we tell our children, and the compassion and courage that we demonstrate to them. We are grateful to the endless wisdom and kindness that Fred Rogers showed us and our children over the decades. Now it's our turn to continue the tradition.
For a little guidance, check out our articles on talking about tragic events and protecting your child's idealism. HealthyChildren.org has a great article on responding to children's emotional needs during times of crisis. The Fred Rogers Company itself has a helpful list of Fred's thoughts and some tips on how to handle tragic events.
other articles and videos we love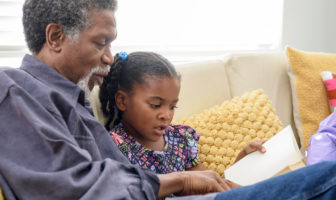 Source: BabyCenter.com
This article provides great tips and strategies for disciplining your baby as well as older children.