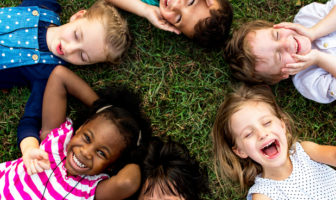 Good Habits and Manners: Reminders for Kids Beyond COVID
COVID-19 restrictions have been lifted in many places, and your kids want to go out and play with their friends. However, after a year of social distancing, we all may be a little rusty when it comes to following rules, being safe, and being a good friend. Your children may need a refresher on what's appropriate behavior when they are with their friends or outside the home. Regardless of how you decide to let your kids interact with others this summer, here are some things to remind them about when leaving the house.
Playing Outside and Maintaining Distance is the Safest Way to Play
Remind your kids that meeting their friends outside and maintaining some distance remains the safest option. Build trust by explaining why this is the safest way to play. One way to do this is to remind kids that many people may be unable to get vaccinated or have an older grandparent at home, so they are being extra cautious to stay healthy. This may reduce their disappointment if a friend cannot come over to play inside but wants to meet at the park instead.
Have these important conversations before getting invited to a birthday party or a playdate to eliminate some of the many questions they might have about masks, social distancing, and more. In addition, setting these expectations surrounding interactions with family and friends will help them understand what invitations to accept on their own or why they may be able to hug their cousin but not their friend.
If you decide to plan some playdates, One Tough Job has a few tips about planning playdates and keeping your kid safe when they visit a new friend's home.
Washing Hands and Keeping Hands Away From the "T-Zone" Remain Important
Even before COVID-19, frequent hand-washing was a healthy habit to reduce the spread of viruses and bacteria. As you and your kids venture out more, remind them to wash their hands before they eat and when they get home from public places. Keeping their hands away from their face and focusing on the t-zone is an easy way to explain how to avoid touching their eyes, nose, and mouth.
Having Trusted Adults and Important Numbers for Emergencies Keeps Them Safe
Young kids may be right by your side but remind older kids who the trusted adults are in their life and what to do if they are lost, hurt, or scared. Children as young as five may be able to remember their phone number. Pro tip: if your child is having trouble remembering all ten digits, drop the area code. If they are lost, an adult may help them figure out the area code. You can also place a sticky note in their pocket before they leave the house. Many kids have not gone to school, had playdates, or been outside playing with friends this year, so forming habits again may take some time—but will keep them safe.
Being a Good Friend and Person
Remind your kids about manners as some time may have passed since they were surrounded by kids and adults in-person. Common courtesies outside the context of COVID-19 include saying "please" and "thank you" and asking to share toys or if you can play with someone at the playground, park, or beach. These will be good skills to remember when they head back to school in the Fall.
COVID-19 remains spreadable, so remind your kids that they may want to ask if they should put their mask on around others. Explain your guidelines for indoor activities with friends and family and how to ask about others' comfort levels surrounding certain activities. This may be as simple as reminding your kid to ask before going inside to use the bathroom or staying close to a friend at the park.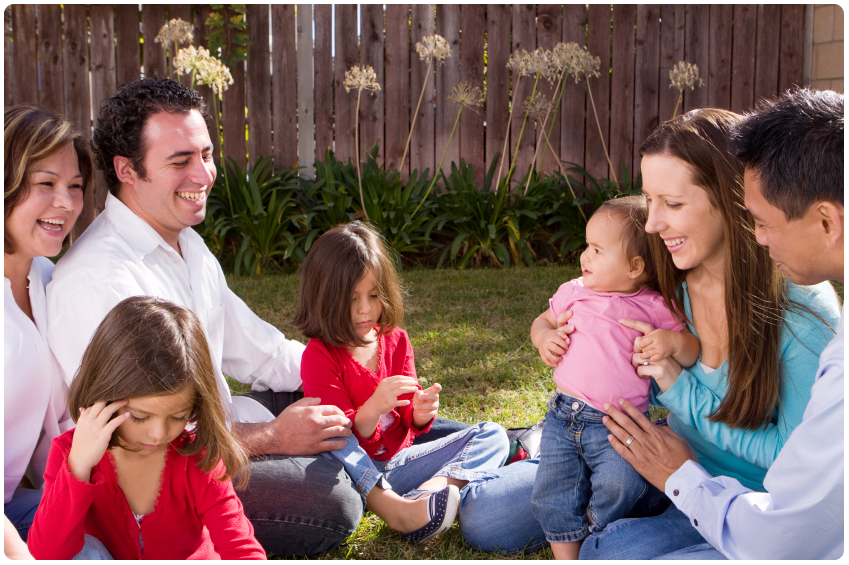 Things look different this summer. You are probably making some changes in how your family interacts with others or what activities you do over the next few months. It is important to help your kids build healthy habits again in these settings. It will help you and them ease back into a different routine.
other articles and videos we love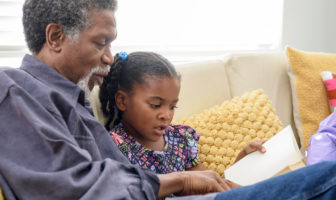 Source: BabyCenter.com
This article provides great tips and strategies for disciplining your baby as well as older children.