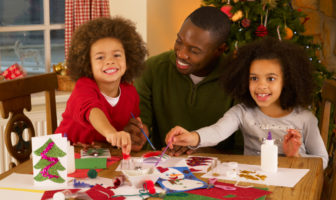 homemade gifts your kids can make this holiday season
The holiday season is a great time of year to teach your child the joys of sharing and gift giving. While children often think of holidays as opportunities to receive gifts, they can also be times to help cultivate their gratefulness and kindness towards others. You can make this even more fun by spending time with your child making personal gifts for their friends, family, and teachers. This helps to reinforce the idea that gift giving is not about spending money on someone, but instead it is about taking time to show someone how much you care about them.

Here are two sample craft ideas that you and your child can make together.
Snow Globes
Materials:
Baby food jars with labels removed
Glitter
Glue (preferable hot glue or epoxy)
Small Plastic Holiday Toy (i.e., a snowman or tree)
Glycerin (optional, helps the glitter fall slowly)
Paint (optional)
Instructions:
1. Paint the lid of the jar if you would like.
2. Glue the small plastic holiday toy inside the lid of the baby food jar. Wait for it to dry.
3. Fill the jar almost full of water, add a few drops of glycerin, and add a pinch of glitter.
4. Screw the top back on the jar tightly.
5. Have your child give someone their fun snow globe creation!
Handprint Snowflake Ornament
Materials:
White paper
Blue paint
Paint brush
Blue or white ribbon
Hole punch
Instructions:
1. Cut the white paper into a circle slightly larger than your child's hand.
2. Cover your child's hand in blue paint.
3. Make several overlapping handprints on the paper so it resembles a snowflake.
4. Make a hole punch at the top of the paper and tie the ribbon in a big loop.
5. Have your child give someone their beautiful snowflake ornament to decorate a tree or hang in a window.
These are just two examples of the many fun craft activities you and your child can make together and give as gifts this holiday season. By working on these gifts together and perhaps spending time talking about why you are making them you can help your child develop a sense of gratitude and kindness towards others. Perhaps they will have so much fun with the crafts that this may become a new family tradition!
other articles and videos we love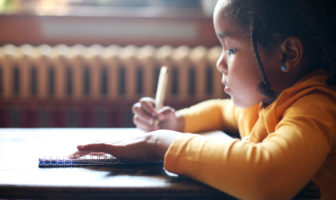 Source: Today Parents
Try out these great indoor games with your preschooler this winter!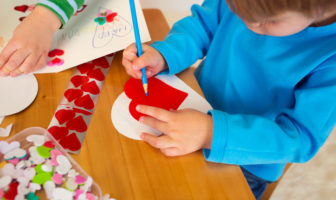 Source: Tinkerlab.com
Take a look at this great list of activities to try out with your kids this Valentine's Day.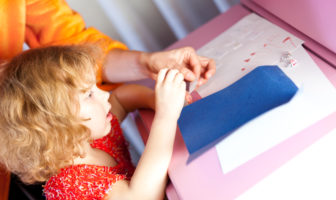 Source: handsonaswegrow.com
Your preschooler will love these Valentine's Day craft ideas.