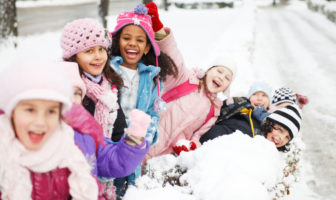 Staying Sane on Snow Days
Remember when snow days were fun?
As a parent, they can be downright crazy-making. Don't despair - check out these ideas for staying sane and getting through snow days with kids.
Get active indoors. Freeze-dance to your child's favorite songs or rock out to the classics you love. Organize a mini-Olympics with activities such as jumping jacks, push-ups, and sit-ups. Build forts out of old blankets and couch cushions or play a game of hide and seek around the house.
Enlist your kids in snow cleanup. Bundle the kids up and head outside. School-age children can help shovel walkways and driveways. Younger kids can help make and carry hot chocolate in sealed thermoses to warm up the cleanup crew. Keep a close eye on kids to prevent accidents and cold-weather injuries.
Organize a play date swap. Connect with the parents of your child's classmates or neighbors and friends who have kids. Chances are you could all use a break. Agree to watch a group of kids for a couple of hours and then swap the next day.
Revisit outdoor fun. Sledding, snowshoeing, cross-country skiing, hiking or just taking a walk around the neighborhood can help alleviate cabin fever. Get creative outdoors with snow people, snow angels, and snow forts. "Spraypaint" the snow with water and food coloring in spray bottles.
Get crafty. Make paper snowflakes or flowers, paint pictures of each other, write and illustrate a book, create "thank you" cards for teachers or others who have made a difference in the life of your child.
Have fun in the kitchen. Bake cookies, make vegetable "people", or create a new smoothie recipe with juice and fresh or frozen fruit.
Bend the rules a bit. Give yourself permission to temporarily relax your restrictions on media such as television and video games. Your sanity is worth more than worrying about thirty extra minutes of television and your kids will understand that this reprieve is a special treat for snow days only.
other articles and videos we love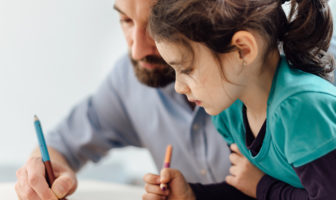 Source: Care.com
Check out this fun list for ideas on how to spend your next snow day!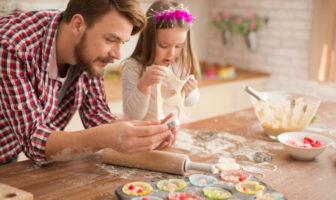 Source: Huffington Post
This article has lots of amazing and easy-to-make recipes that you and your kids will love!