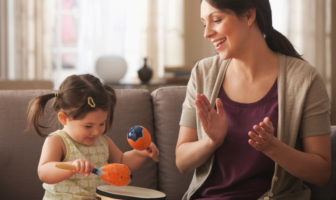 Indoor Activities for you and your Toddler
When the weather is cold and dark it can be a challenge to find ways to entertain your toddler. You may find yourself spending more time inside because of cold temperatures or rainy weather, but that doesn't mean you and your toddler will be bored. This time indoors can still be fun and active, and it can also give you the opportunity to continue to support your toddler's learning and development. Get creative and try out new activities with your toddler this winter!
Here are a few ideas to get you started: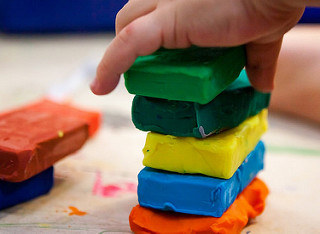 1. make homemade play dough

Your toddler will enjoy mixing up a batch of this homemade play dough and then using it to make fun creations.
Ingredients:
3 cups flour
1 cup water
1 cup salt
2 tablespoons cornstarch
Food coloring
Directions:
Mix the water, salt, and food coloring together. Have your child help and mix the colors.
Slowly stir in the flour and cornstarch until it is a good consistency. You may not need all 3 cups.
Have fun! You can use a rolling pin, cookie cutters, and other household supplies to make different play dough creations with your toddler.
Sore in an airtight container.
2. color hunt
This simple game will get your toddler moving around the house!
Gather about ten objects that are the same color—like bright yellow or fire truck red. The objects should be small but not tiny.
Show your child the objects.
Have your child close their eyes (or distract them with a book!) and then hide the objects around a room or several rooms.
When you are done have your child go on a scavenger hunt to find the colored objects. Give them a small bucket or basket to put the objects in as they find them.
After they find all of the objects, feel free to play again with a different colored collection.
3. hot lava walk
Your toddler will enjoy the adventure and challenge of avoiding the lava in this active game!
Set up pillows or couch cushions throughout the floor. Space them so your toddler can walk or jump from one to another.
Have your child stand on one of the pillows and move to the next while avoiding falling into the hot lava (the floor).
As they move, play some fun music and cheer your child on!
If your child falls in they can try again or rearrange the pillows and start off on a new adventure.
4. indoor snow fun
If it's too dark or cold outside, but your toddler still wants to play with the snow – bring some inside!
Fill a large plastic bin with snow from outside and bring it inside.
Place the bin on a few towels on a floor that is safe to get a little wet.
Give your child tools and toys like cars and trucks, spoons and bowls, or other fun supplies.
They can play with their snowy scene, make snowmen, or color the snow with water and food coloring. Your toddler will love the novelty of playing with snow—indoors!
Hopefully these activity ideas will help you and your toddler have a great winter season! You can also check out this article for ideas that might be a good fit for older toddlers.
other articles and videos we love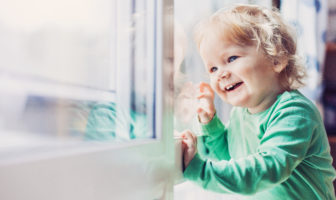 Source: BabyCenter.com
These fun activities will keep your toddler busy inside this winter.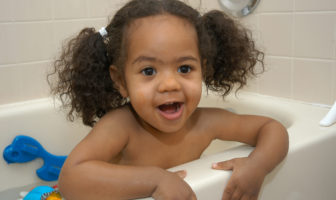 Source: babble.com
Make bath time even more fun with these great ideas for your toddler.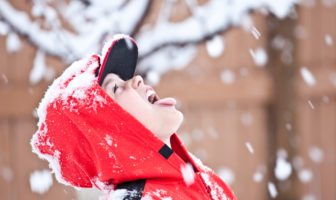 Source: handsonaswegrow.com
These 40, mostly indoor, activities will keep you and your toddler entertained all winter long