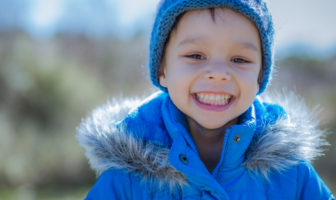 International Day of Happiness: Creating Happiness through Practicing Resilience
March 20 is the United Nation's International Day of Happiness. This global holiday is a welcome reminder that we need to be taking active steps in our lives to make each day a bit more enjoyable for ourselves, our families, and our children. Happiness is a basic human right and is as a fundamental human goal by the United Nations.
Many adults and children experience trauma and hardship. The burden of the COVID-19 Pandemic, the stress of making ends meet financially, and the day-to-day exhaustion of raising young children can make it difficult to identify or create the space for happiness to thrive.
The key to managing the experience of frustration and roadblocks is to practice resilience. Resilience is the ability to cope with difficulties. A few ways to exercise the resilience muscle are as follows:
Utilize existing

support systems

or create new ones.

Talking to

an old friend

or meeting a new neighbor is a great way to build social connections and expand your support system in times of need.

The people around you will not always have the solutions to your problems, but they

can lend a listening ear and allow you to be heard and feel seen.
Take care of yourself

physically

and emotionally. Whether this means to eat more fruits and vegetables or seek talk therapy, it is important that you bring the best version of yourself to tackling the problems you face.

The better you feel, the more prepared you will be to tackle adversity.
Practice

gratitude

. It may feel like you don't have much to be thankful

for

. However,

taking a few minutes out of your day to jot down a few things you are happy about will

boost your mood and give you a positive outlook

on your circumstances.
Be compassionate to yourself and others. It is easy to be hard

on ourselves and use negative self-talk to blame ourselves for the problems we face. It is important to speak and think positively about ourselves and others

.
In our busy and stressful lives, finding happiness can be a challenge. Practicing resilience in the face of the hardships we face is one way to cope with the difficulties and feel happy. On International Day Happiness Day on March 20, try to incorporate one of the resiliency practices above. Click here for further resources in the quest of tackling daily life stressors.
other articles and videos we love