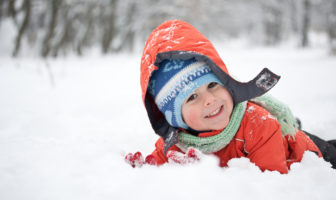 Resiliency Against Adverse Childhood Experiences (ACEs)
April is National Child Abuse Prevention Month. The months sheds light on the prevention efforts necessary to minimize Adverse Childhood Experiences (ACEs) and increase Positive Child Experiences (PCEs). ACEs are traumatic experiences faced by children under the age of 18 that can negatively impact the physical and mental wellbeing of a child into adulthood and cause toxic stress.
ACEs are preventable and the impacts of unavoidable ACEs can be minimized through exercising resiliency. Resiliency is the ability to bounce back and cope with the difficulties and stresses of everyday life. Positive childhood experiences and healthy relationships strengthen resilience in children.
Positive experiences and healthy relationships help your child cope with stress. Creating a safe environment for your child, both mentally and physically, will ensure that they will be supported when stressful situations arise. Even if experiencing an ACE is unavoidable in a child's life, balancing the toxic stress with love, attention, and positive experiences can make a critical difference in their lives.
One every day way to create positive experiences for your child is to carve out dedicated, uninterrupted time to with your child. Whether doing their favorite activity such as art or reading a book together, spending quality time with a child strengthens the parent-child bond, which is vital to a healthy relationship. Children who feel supported and heard by their caregivers are more likely to develop resilience against unavoidable ACEs.
other articles and videos we love