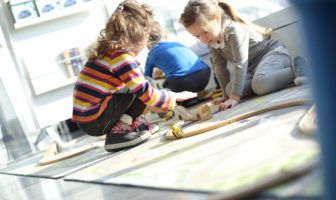 Preventing Accidental Marijuana Ingestion Among Children
The use of marijuana for adults over the age of 21 became legal in Massachusetts in 2016. As the number of adults who purchase and use marijuana in the home increases, the number of children who may be exposed to marijuana at home also increases. This rise in numbers poses a health risk to children if they accidentally ingest it or inhale the fumes.
According to the American Academy of Pediatrics, marijuana exposure among young children has been on a steep rise in the last few years. Unfortunately, the risk of accidental poisoning due to marijuana exposures runs parallel with this phenomenon which puts children at risk for many dangerous side effects. Children's Hospital Colorado has shown the health effects of marijuana ingestion in children can include loss of coordination, nausea, extreme tiredness, trouble breathing, and in some severe cases, seizures or coma.
Here are a few tips for safe marijuana use at your home:
Keep

marijuana out of the reach of children, just as you would with any medication or dangerous items in the home.

Lock it

away or

store it where

a

child cannot find and access it.

Make sure the marijuana is clearly

labe

led

,

and

always store the marijuana in its original packaging.

Use marijuana away from children and out of their sight. Consider using it

only

when your child is outside of the home

.

Talk to your older children about marijuana safety. Explain the health and legal dangers of using marijuana under the age of 21

.
Following these tips will help protect your children from accidental marijuana ingestion. If you suspect your child has been exposed to marijuana, seek emergency medical attention as soon as possible. For more information on this topic, click here.
other articles and videos we love
These days, sugar is everywhere and almost in everything. Consider these following tips when managing your child's sugar consumption.
Safekidsthrive.org is a guide for all youth-serving organizations to prevent child sexual abuse at their sites