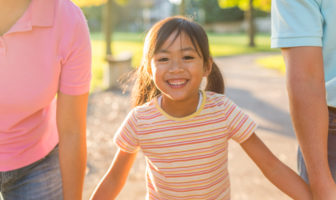 Co-Parenting During Coronavirus
Co-parenting, whether or not you are in a romantic relationship or not, can be challenging even under normal circumstances. During the coronavirus pandemic, many parents are facing new hurdles and uncharted territories.
Here are some tips for working together as parents during this challenging time:

Be safe. Follow the CDC's guidelines on safe hand washing, disinfecting surfaces, and social distancing. If your children live in two households, both parents will need to be vigilant in helping kids wash their hands, limiting trips to what is necessary, and restricting contact within the home to only those who live there.
Be kind. We are all experiencing increased anxiety, stress, and uncertainty right now. Working together as parents, whether you live together or not, will be easier if you can take a step back and know that we are all doing our best. Let go of past slights, frustrations, and resentments and focus on what you need to do today.
Be reasonable. Follow custody orders and court agreements, or agreements that were set-up before the pandemic. When possible, avoid making big changes or decisions right now. Now more than ever, your children need the routines and reassurances that you can provide as parents.
Be flexible. Some parents are both working from home or working extra hours to help with the crisis. Work together to create a schedule that allows both of you to connect with your kids and meet your other demands like work, homeschooling, and household chores.
Be understanding. Juggling it all is not going to be easy for anyone. Some days will be easier for you and might be a tough day for the other parent. Forgive each other for the mistakes that you will both make.
The good news: Communicating with your child's other parent will help to decrease your child's stress in an incredibly stressful time. The positive skills you model for your child now will help them navigate difficult situations in the future.
other articles and videos we love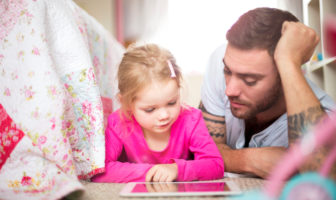 Source: parenting.com
One in four fams is a stepfamily. Here's how to negotiate tricky step parenting issues.