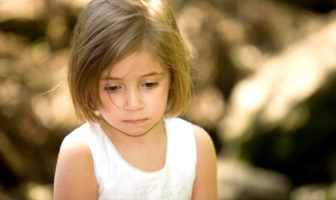 Navigating Grief When a Child Passes Away
The death of a child can be one of the most traumatic times in a person's life. Whether you are a parent who has lost their child, a family member who has lost their relative, or even the neighbor of a child who has passed away, the loss of a child affects the whole community.
Approaching the topic of death is different depending on who you are speaking with. Talking to children about death and loss poses an opportunity to discuss how to process their emotions and help them express their feelings in healthy ways. It is always important to be honest with children about the permanency of death so they fully understand that the person is not coming back.
When speaking to an adult whose child has died, the language you use is important. Using simple phrases such as "I am sorry" and "I am here for you" are always appropriate. Phrases such as "This feeling will pass" or "Everything happens for a reason" can come off as insensitive. For families who have lost their child to suicide, using definitive language such as "You could have prevented this" or "How could you have not known?" is distressing. Language can either hurt or heal. Ensure your statements show your support and give the griever space to mourn their loss in their own time. Silent support is also helpful because sometimes, all the person needs is a good listener.
If you are a parent or guardian who has lost their child, remember that everyone has a different coping mechanism for dealing with trauma and loss. Common feelings and symptoms related to bereavement are loneliness, anger, trouble sleeping, and feeling physically ill. Keep in mind that there is no timeline or deadline for experiencing these emotions. Consider seeing a mental health professional or your primary care physician for support with these symptoms.
For more resources on support for bereaving families in Massachusetts, click here.
other articles and videos we love
Safekidsthrive.org is a guide for all youth-serving organizations to prevent child sexual abuse at their sites