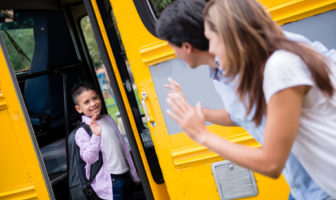 The First Day of Kindergarten
The first day of Kindergarten is an exciting and emotional day for both you and your child. It may mark your child's transition into formal schooling and often can feel like the end of a special part of his early childhood. It is normal for you to have mixed emotions about the transition; your child may also be experiencing similar feelings. It's important to take some time to talk with your child about how he is feeling. As always, your child will take cues from how you are feeling and what you are saying, so focusing on the positive aspects of Kindergarten—new friends, learning, and opportunities for fun—will help ease his fears and may help your child feel more excited about this big step in his development.
Finding a fun way to celebrate the first day of Kindergarten can help increase your child's excitement about this major transition.
The practicalities of preparing your child for Kindergarten are a lot like preparing your child for preschool. You may have thought about how to make sure your child is ready for Kindergarten, but it is also nice just to commemorate the day and help your child feel confident on their first day of school.
Finding a fun way to celebrate the first day of Kindergarten can help increase your child's excitement about this major transition. Brainstorm a way to mark the occasion that fits your family and you may find afterwards that you have created new first-day-of-school family tradition.
Here are a few suggestions:
1. Let your child pick a special breakfast and try to eat together as a family.
2. Read a story about the first day of school.
3. Have your child help pack a delicious and nutritious first day of school lunch.
4. Mark their height on the wall and revisit this spot on the first day of school each year to see their growth.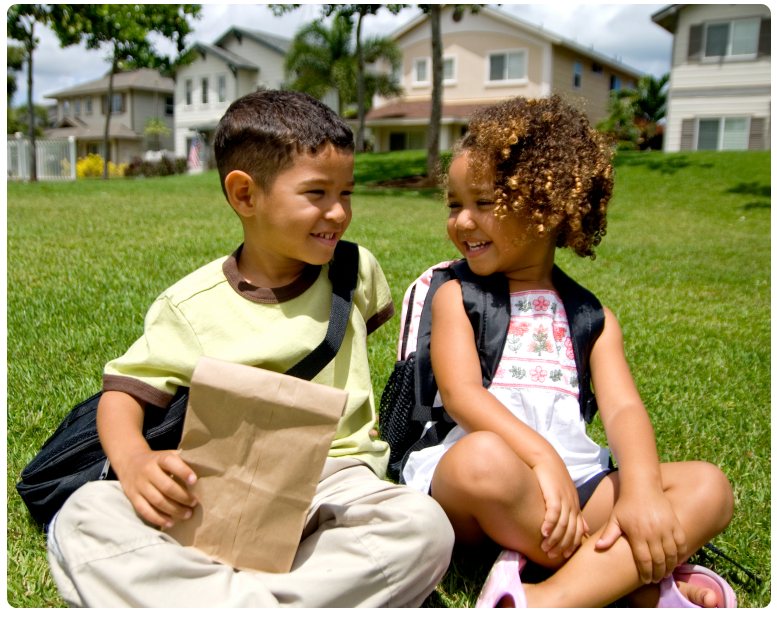 5. Take a photo marking the occasion. Let them pick out a special outfit so they feel confident.
6. Include a photograph or a drawing in your child's lunchbox to let them know you are thinking about them throughout the day.
7. Give your child a special piece of jewelry or article of clothing such as a pin, a necklace, or a bracelet to wear to remember you throughout the day. But remember not to send anything you wouldn't be comfortable losing!
The most important first-day-of-school activity is talking to your child afterschool about their day, hearing how they are feeling, and asking what they are learning. By talking to your child and staying engaged in their new school life you are helping to ensure they feel loved and supported during this important time. Here are 25 great questions that encourage your child to answer with more than one-word responses and think more about their school day.
other articles and videos we love