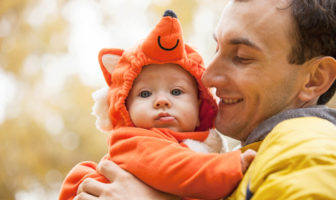 Halloween is just around the corner, and millions of families and children across the country are preparing their costumes, purchasing candy, and preparing to trick or treat. Many children will go trick or treating in their neighborhoods accompanied by a trusted adult, such as a parent or guardian. Other children may explore new neighborhoods with a group of their friends only.
However your child chooses to participate in the holiday this year, it is essential to talk to them about the following safety tips:
Cross the street only at designated crosswalks or stop signs.

Wear

light-colored clothes or take a flashlight

to remain visible to cars.

Ensure costumes are the right

size and fit comfortabl

y

to prevent tripping and falling.

If possible, always carry a

cell phone

.

Approach a house with a group

of other friends and not alone.

Decline an offer to come inside anyone's

house and

tell a trusted adult right away

if

someone makes them feel uncomfortable.
Halloween is a fun, exciting time for millions of children worldwide. To ensure your child is kept safe throughout the evening, talk to them about ways to protect themselves from harm. Happy trick or treating!
other articles and videos we love