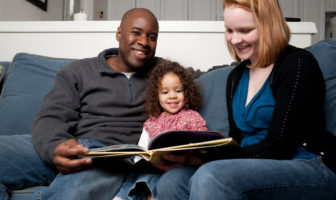 1,000 Books Before Kindergarten
A recent university study found that children whose parents read to them at least once a day heard nearly 300,000 words before their first day of kindergarten. Reading stories at home and letting little kids ask their favorite question— "why?"—is a great way help them learn to communicate and master language at their own pace. In addition to supporting future academic success, regular storytime sessions are an easy way to end a hectic day, bond with your child, and instill a love of reading that will last a lifetime.
Don't know where to start? We've compiled a list of 1,000 favorite books into ten categories for every type of reading adventure. (And yes—you can repeat books!)
Welcome to the Animal Kingdom! These books will let your kids roar with lions, swing with monkeys, and nap with kitties. They will instill in your child a love of animals and introduce them to the creatures who live in the world around them.
Celebrating Diversity: Books 101-200
It's time to celebrate diversity! It's important for kids to learn about lots of different perspectives alongside their own.

Science can be fun! Learning about STEM (Science, Technology, Engineering, Math) topics allows children to build a solid foundation for the future and help them be engaged in their own learning.

Guaranteed Giggles: Books 301-400
Get ready to laugh! Kids love a good chuckle and humorous books can help them develop their sense of humor and learn to think outside the box.

Imaginary Worlds: Books 401-500
Take your child on a fantastical reading adventure they'll never forget. Developing an imagination fosters creativity, problem solving, and innovation. These books will teach your child firsthand that every book is a new world waiting to be explored.

There are lots of times in life where your child might need a helping hand in order to understand what's going on. From the first day of school to the "monster" under the bed, these books were written to inform children on how to deal with everything life throws at them.

Let's Go Outside: Books 601-700
Experiencing the wonders of nature positively affects a child's physical, social, and emotional health. Use these books as an introduction to the environment around us and to encourage your child to care about the natural world.

Social & Emotional Learning: Books 701-800
Kids can't get everything right the first time, they often need help managing their emotions and maintaining positive relationships. This list has been compiled to include books that can help your child acquire social and emotional skills that can be used for the rest of their life.

Fostering a love of the arts can help kids find productive ways to express themselves and even lead to a lifelong passion. The books below are all about the arts, from music to photography, so your child can find what they like best.

Interactive Fun: Books 901-1,000

Interactive play is crucial for the development of social skills, fine motor skills, and a variety of cognitive abilities. Get your child moving with these books designed to engage all of their senses.
Visit this link for downloadable reading log sheets and printable milestone markers to make your child's reading journey even more special! Also, make sure to share your journey to 1,000 on social media and tag us! #1000books
other articles and videos we love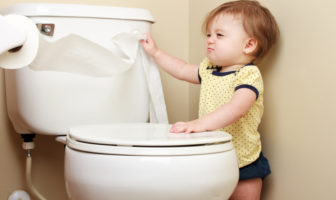 Source: BabyCenter.com
Use the checklist below to measure your toddler's progress toward potty training readiness.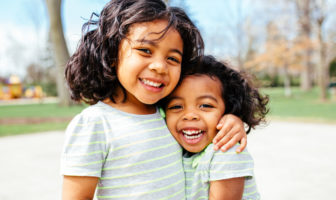 Source: Zero to Three
This great resource provides parents with tips on how to make preschool preparation fun and make the transition go well for your whole family.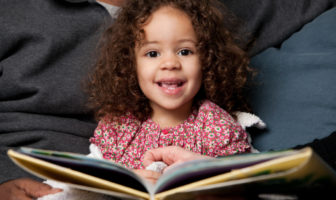 Source: Scholastic
This is a list of books that you can read with your child as you help her prepare for the first day of school.